Get clearer about your next career move.
If you are considering your next career move, planning a change in career direction or exploring a redundancy, our Career Consultation is for you.
This Career Planning conversation is a personalised and customised service with our experienced Career Practitioners who've worked with 100s of professionals.
Career Consultations help you map out a career action plan so you feel clearer about your goals and more confident about what's required to position yourself for your next successful career move.
Frequently Asked Questions
What's Included in this service?
This is a 2 hour virtual service via Zoom with one of our experienced Career Coaches. At this session you will receive:
In-depth discussion based on our career planning questionnaire

A professional review and recommendations for improving your current CV/resume and LinkedIn profile

An agreed action plan for your next career move

A written summary of the agreed action plan (within 1 week after the virtual consultation)
How does the Career Consultation actually help me get clear about my next career move?
This personalised and confidential consultation with help you clarify your goals and provide the opportunity for an independent and experienced Career Practitioner to review your professional experience, background, qualifications and skills. This will help you identify potential career or business opportunities you may or may not have considered.
Clients who've experienced this service tell us the Career Consultation helped them clarify their goals, validate their plans, re-think their opportunities, create a clearer road map and better understand the next steps required to make their next career move.
What do I have to do to prepare for the Career Consultation?
We ask you to complete a confidential online questionnaire in preparation for the consultation, which will take you up to 20 minutes to complete. You also need to please send the latest copy of your resume, a link to your LinkedIn profile and any other information you would like us to review before we meet with you via the Zoom consultation.
Who is the Career Consultation suitable for?
This personalised service is best suited to professionals considering a move into more senior roles; professionals who are considering transitioning into a different industry; career changers who are thinking about starting a new business or returning to study and parents or carers returning to work after an extended break from paid work.
What do you assess when you review my resume and Linkedin Profile?
We review the structure and content and whether they are telling a story consistent with what we identify when we speak to you about your goals. We'll provide some ideas and suggestions for better ways to showcase the key competencies, strengths or focus areas we identify during our discussion with you.
How long does the Career Consultation go for?
Can I split the 2 hours into two separate sessions?
No. It's our experience that these sessions are best run in one sitting.
Does this service include re-writing my resume and LinkedIn Profile?
No. Please note – we do provide a LinkedIn Profile writing and resume writing services.  Please let us know if you would also like us to provide a separate quote for this purpose.
Do you help me apply for jobs and prepare for job interviews as part of this service?
No. Please note – we can recommend a Job Search Coach for this purpose. Please let us know if you would also like us to introduce you to a Job Search Coach and they will provide a quote for you.
Take action with our Career Consultation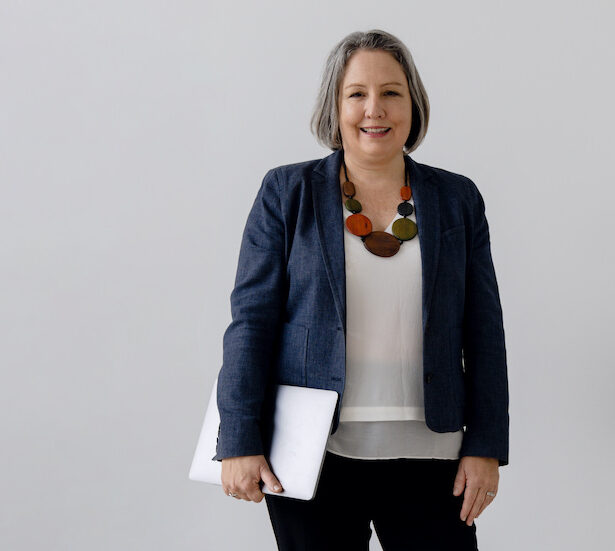 Melbourne's Leading LinkedIn Specialists
Our mission is to help people use LinkedIn better to achieve their professional goals.  We provide our clients with the knowledge they need to empower them to live the life they imagined. 
Established in 2010 by Karen Hollenbach, we are 100% owned and run by women. We're a team of corporate escapees who restructured our lives years before working from home became the norm.  
"Had a great experience with Think Bespoke. Felt extremely comfortable in discussing career challenges and potential future career prospects. Marina really asked thought provoking questions to challenge my thinking and set me on a positive career path. Thanks for everything."
Purchase your Career Consultation now!