LinkedIn Profile Essentials Online Course
LinkedIn Profile Essentials
Be Inspired to Take the Next Step in Your Career or Business
LinkedIn Profile essentials is a short course designed by a LinkedIn expert consultant to help inspire you to create or refresh your LinkedIn profile. With over 150 changes to LinkedIn in 2023, this is a great time to update your LinkedIn profile.
We understand it can be difficult to write about yourself. That's why our resident LinkedIn expert, Karen Hollenbach, has created this personalised online short course that takes the guesswork out of LinkedIn. It's a series of short and easy to follow modules via our learning platform, Thinkific, that virtually holds your hand as you create or update your LinkedIn profile.
What makes this short course so helpful is that Karen goes beyond the technical writing elements of your LinkedIn profile and explains the 'why' behind certain profile sections. She asks you to consider your goals for LinkedIn, because this is the key to success with the hundreds of LinkedIn profiles she's written and the thousands of professionals she's trained.
When you know your focus for LinkedIn, it's so much easier to write your LinkedIn profile.
Karen has packed all her knowledge and handy tips into the online learning modules. You get exclusive access to bite-sized training and enjoy videos, step-by-step lessons, downloadable templates and articles from our knowledge base. Karen explains each section of your LinkedIn profile to help you determine which options are most suitable for you. Draft your LinkedIn profile with Karen's template before updating it live on LinkedIn, and build your confidence along the way as you prepare to take the next step in your career or small business.
Learn about Karen's preferences for some LinkedIn profile features over others, who they're suited to, and how to write them. 
In this short course Karen provides examples of well-written LinkedIn profiles from other professionals. This takes the guesswork out of what to write and helps you answer "what's my version of this?" She shows you examples of profile photos and background image choices and teaches you how to write the headline and About sections of your LinkedIn profile.
Whether you're a job seeker, small business owner, consultant or coach, LinkedIn Profile Essentials takes the guesswork out of how to write about your skills and experience in your LinkedIn profile. LinkedIn is a professional platform for networking, new opportunities and where you can learn from others. It's where you can find a job, raise awareness of your professional and organisational brand, research competitors and potential clients, and stay connected with your professional community.
Your future self will thank you for tending to your LinkedIn garden, which is what Karen calls your LinkedIn profile!
Once your LinkedIn profile represents your focus for LinkedIn and highlights the important parts of your story, you'll be in a stronger position to be found online and expand your reach beyond your current LinkedIn community. Transforming your LinkedIn profile will give you the confidence to spend more time on LinkedIn and engage in meaningful conversations with the professional communities you wish to learn from, serve and influence.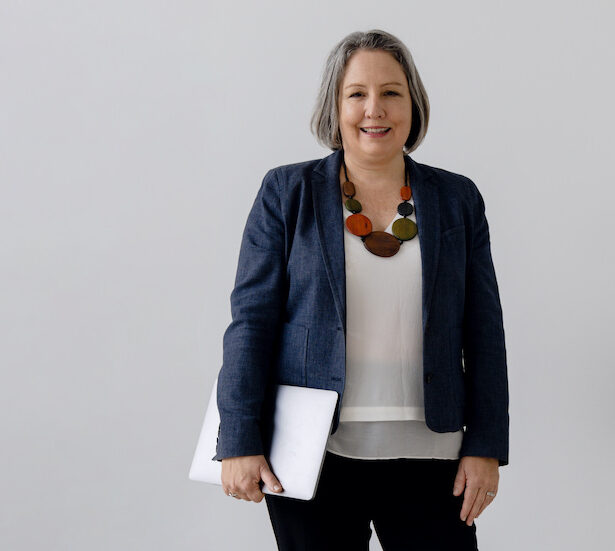 Meet Your Instructor
Karen Hollenbach is a LinkedIn expert and guides you through the pre-recorded modules in this course.
Work at your own pace
Get 1, 3 or 6 months access and learn how to write your LinkedIn Profile.
Better understand the LinkedIn profile features suitable for you and your goals for LinkedIn.
Be heard and get found on LinkedIn.
Take your professional presence to the next level.
I cannot recommend highly enough this course by Karen Hollenbach at Think Bespoke. I honestly had no idea about LinkedIn, my profile was lacking in so many areas and missing all those tricky little features to customise to make my profile stand out. Karen's training was clear, concise and so easy to follow along and make the changes to my profile as I went. Karen was so very helpful and gracious with all contact and questions. Highly recommend!! Thank you so much!
How this short course helps you with LinkedIn
Learn how and what to write about yourself on your LinkedIn Profile
With the writing tools in this short course you'll finally know how to write your LinkedIn profile based on your particular goals. Choose the LinkedIn profile features that make sense for your career or business, rather than feel overwhelmed by all the options. With self-paced videos, downloads and templates to show you how to write your LinkedIn profile, you'll be much more confident creating our updating your LinkedIn profile. 
Help hiring managers and new clients choose you
Are you proud of the way your profile looks now? A LinkedIn profile that under-represents your skills and experience may be holding you back from career and business opportunities. Your LinkedIn profile can be your 24/7 professional online ambassador. An updated LinkedIn profile can help you be discovered by recruiters, head hunters and hiring managers or attract better clients.
Take that next step in your career or business
The process of writing about yourself is a great way to build your confidence, helping you be more comfortable talking about yourself at networking events and job interviews. Whether you're a job seeker or professional wanting that next internal promotion or business deal, most of your stakeholders will be reviewing your LinkedIn profile to assess your suitability for their requirements. This short course will help you learn to write and speak more confidently about yourself. 
Amazing Value
With the cost of living on the rise it's tougher than ever for families who are living pay check to pay check, couples trying to save to buy a house, individuals who are underemployed and those who've been recently laid off or made redundant. We want this short course to be part of helping you take that next step in your career or business.
The modules in this short course can be reviewed in 2-3 hours. We know you'll need some time to think about the best way for you to shine brighter on LinkedIn, which is why we offer three types of registration options.
Help a friend or family member and give this course as a gift
Each of the registration options can be purchased as a gift.
Certificate of Completion
Enjoy the satisfaction of completing the modules and adding your Course Certificate to your LinkedIn Profile.
Team Registration Options
Enrol your team members for 1, 3 or 6 months. Special rates available for 11+ staff members.
| | | | | |
| --- | --- | --- | --- | --- |
| Team Members | Investment (GST inclusive) | Course Access | Completion Certificate | Progress Report* |
| 1 | $50 | 1 month | Yes | No |
| 1 | $100 | 3 months | Yes | No |
| 1 | $250 | 6 months | Yes | No |
| 11-20 | $1500 | 6 months | Yes | No |
| 21-50 | $2500 | 3 months | Yes | No |
*The Progress Report is a summary report of enrolled learner's percentage of course completed, provided by learner and monthly to your organisation's Learning & Development Manager, or the relevant point of contact responsible staff professional development.